Do you have someone you trust locally who is helping you with errands and generally checking in on you? Do you have your medications? Do you have enough food for 3 or 4 days?
If the answer to any of these questions is 'no' then contact the Community Hub, which is hosted by AgeUK Hythe & Lyminge and is supported by the local councils, charities, churches, GP surgeries, community groups and local businesses to provide a single, coordinated, safe support hub.
We're here to help and this service is available to anyone of any age who is in need of some additional support at this time. We can help with grocery shopping, repeat prescriptions, someone to walk the dog or just a friendly voice at the end of the phone.
Phone 01303 269602 or email covid-19@ageukhl.org.uk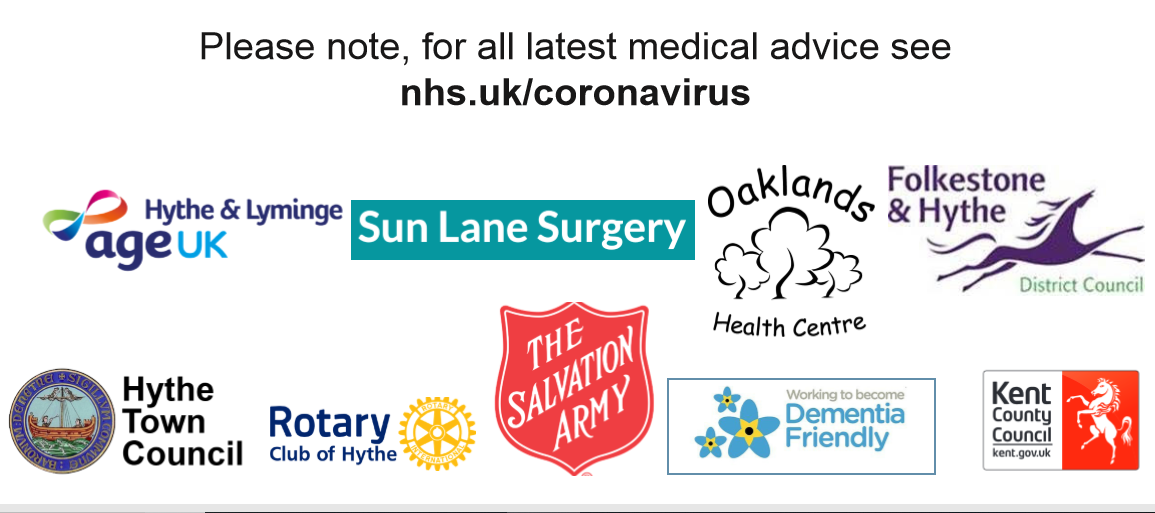 Published: Mar 30, 2020