Local Hospital Service
WALK IN CENTRE (Minor Injuries Unit)
Royal Victoria Hospital
Radnor Park Avenue
Folkestone
CT19 5BN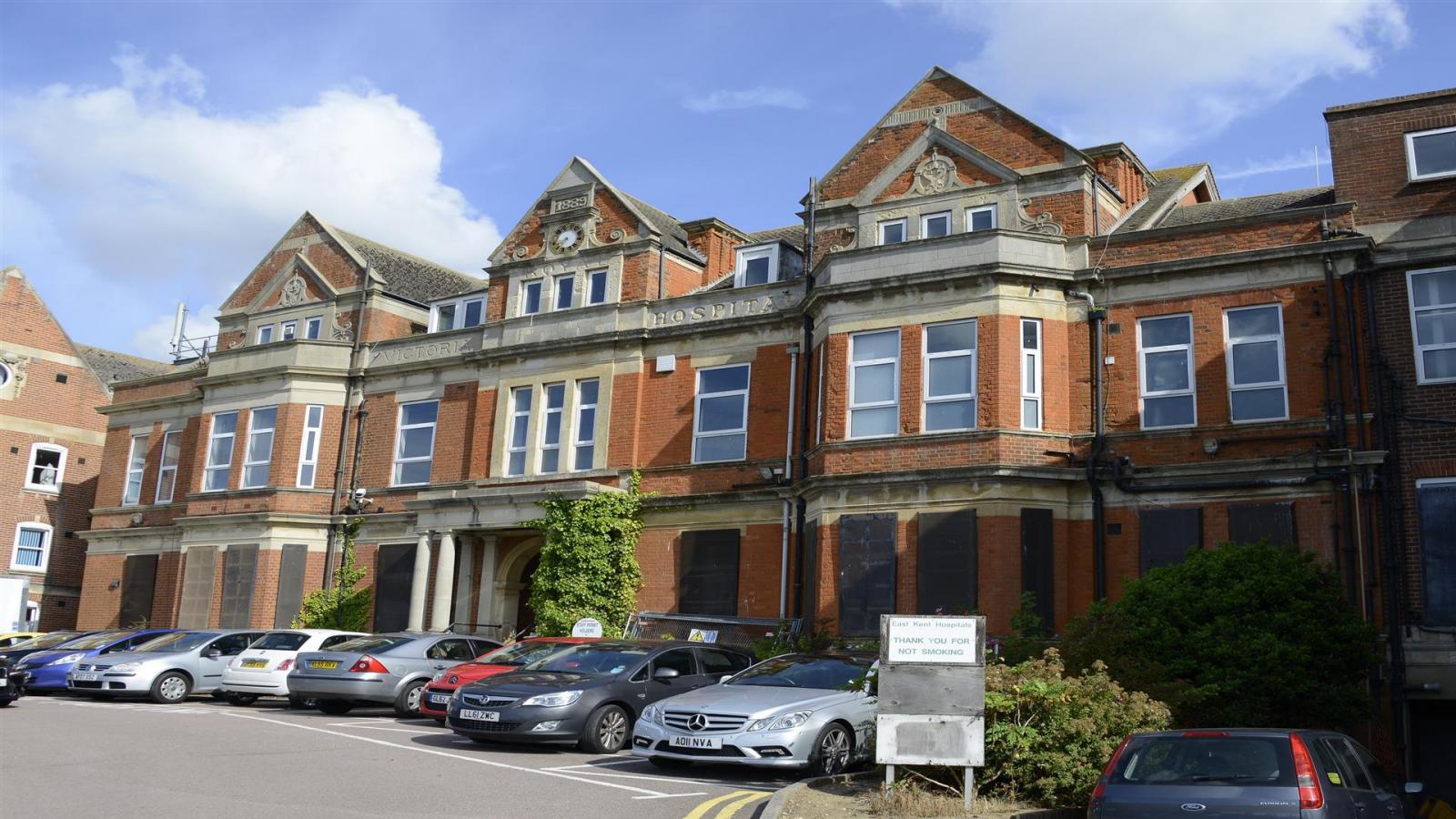 Opening Times
8am - 8pm 7 days a week
Minor injury units can No appointment is necessary and there is no need to pre-register.
stitch cuts/suturing
remove foreign bodies from ears, noses etc.
dress minor wounds, lacerations and abrasions
deal with sprains and strains
deal with most broken bones
treat wound infections
treat burns and scalds
remove fish hooks /splinters
remove earrings /studs from earlobes, mouths, noses
treat head injuries
treat bites: insect, animal, human
treat eye conditions/injuries
treat minor chest injuries
treat neck pain/injuries
treat back pain
treat facial injuries including injuries to the nose
treat nose bleeds
treat abscesses and paraonychias
treat acute urticaria/allergic reactions
treat soft tissue injuries/bruising
apply plaster of paris
Minor injury units cannot treat:
chest pain
respiratory problems
abdominal pain
gynaecological and obstetric problems
overdose
alcohol related problems
mental health problems
ACCIDENT AND EMERGENCY DEPARTMENT
William Harvey Hospital 
Kennington Road
Ashford
TN24 0LZ
Opening Hours - Full A&E services are provided 24 hours a day, 365 days a year.
X-RAY DEPARTMENTS
Royal Victoria Hospital 
Radnor Park Avenue
Folkestone
CT19 5BN
Opening Times
| | |
| --- | --- |
| 9.00am to 12.30pm | Monday - Friday No appointment necessary |
| 1.45pm to 4.30pm | Monday - Friday No appointment necessary |
Bank Holidays – Closed
William Harvey Hospital 
Kennington Road
Ashford
TN24 0LZ
Opening Times
| | |
| --- | --- |
| 7.30am-7.00pm | Monday - Friday No appointment necessary |
| 9.00am-4.00pm | Saturday and Sunday No appointment necessary |
PATHOLOGY DEPARTMENTS
Royal Victoria Hospital 
Radnor Park Avenue
Folkestone
CT19 5BN
Opening Times
| | |
| --- | --- |
| 8.30am to 2.00pm | Monday - Friday By Appointment Only |
| 2.00pm to 4.00pm | Ticket Service |
| 9.00am to 12noon | No Appointment Necessary |
Children 2yrs-16yrs BY APPOINTMENT ONLY
NB. Children under 2yrs – Please telephone Padua Ward at William Harvey Hospital for an appointment
William Harvey Hospital 
Kennington Road
Ashford
TN24 0LZ
Opening Times
| | |
| --- | --- |
| 8.00am - 4.00pm | No Appointment Necessary |
Children 2yrs -16yrs No appointment necessary
NB. Children under 2yrs please telephone Padua Ward for an appointment