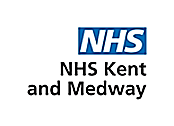 Advice for Covid survivors                                                                      
From Kent & Medway Respiratory Expert Group                                                 Edited by: Dr N.Banik April 2021
Dear Kent & Medway Patients,
Recovering from Covid: What to know
After a difficult 12 months of the Covid epidemic where millions have fallen ill - our understanding of the long term impact of this disease has rapidly grown. We know that as many as 1 in 10 patients will find the recovery both prolonged and difficult – what has been called Long Covid. While most people affected by Covid-19 will get better in the first 4-6 weeks, some will still be struggling beyond this early phase and even beyond 12 weeks.
The wide ranging symptoms described by Covid survivors include - low energy & intense fatigue, breathlessness, aches and pains in muscles/joints, pains in chest & lungs, palpitations, persistent loss of smell; gastric & bowel symptoms like nausea/abdominal pains/ diarrhoea; mental health problems like anxiety-depression; brain fog with sluggish memory and dizziness. Over 40 symptoms have been described and mental health and neurological problems may appear later on after the first few weeks of infection2. Unfortunately both younger and older patients can get affected by Post-Covid syndrome1.
Some ideas we have picked up from UK and International experts:
Cough with green phlegm may be a sign of chest infections in weakened lungs.
Cough with tightness/wheeze/white phlegm is usually due to airways becoming sensitive from the virus; almost like a temporary asthma and usually will improve over 6-12 weeks.
Patients who remain breathless after 4 weeks or who required oxygen in hospital can be referred to local pulmonary rehabilitation teams by their health care professionals.
Patients who were diagnosed to have Covid pneumonia in hospital should be getting a chest x-ray 6 weeks after leaving hospital followed by chest clinic specialist team review.
Investigations that may help you in Primary Care: For patients who are struggling with physical symptoms 4-12 weeks after first getting Covid your GP clinic can assess you and also arrange investigations; which may include: Chest X-ray; ECG; blood tests based on UK expert advice from the NICE 2020 guidance.
Post Covid Management Help available:
Up-to date information about Long Covid can be found on the following reliable websites:
Asthma UK & British Lung Foundation Post-Covid hub: https://www.post-covid.org.uk/  with links for patients, health care professionals and research teams.
Patients without internet/online facilities can ring  9am-5pm helpline 0300-2225942 where you can speak to one of the Asthma UK/BLF team about post Covid symptoms and help available.
NHS Your-Covid-Recovery https://www.yourcovidrecovery.nhs.uk/
Both above sites have latest patient guides on symptoms and steps to take to promote a steady recovery. Your-Covid-Recovery is also linked to pulmonary rehabilitation program for patients who are under the rehab teams. They will also be given an app to monitor progress via a web interactive program.
Facebook Patient Group: This is a new group created by British Lung Foundation and asthma UK and contains many useful ideas from fellow patients and professionals.
Helping UK Research Teams: Covid-19 and the SARS-2 virus has created an entirely new illness which health care teams around the world are learning about and having to manage as best as they can. However a large number of trials are going on and even reporting your symptoms back to NHS teams like ZOE symptom tracker can help researchers in understanding Covid better. They also want to know if you have had any side effects from the Covid vaccines. See www.covid.joinzoe.com linked to King's College London research team.  If you do not have access to the internet, your symptoms can be reported by a relative or friend with a smart phone/online access on your behalf.
Referral to specialist led post Covid service
Patients who are not recovering with self-management guidance or have more severe problems; have the Primary Care assessment and should be entered in patient GP records as having post-Covid syndrome; and then kept on a waiting list. We expect by 10th May expert led clinics will be up and running so these patients can be referred to Long Covid Multi-disciplinary Team clinic for a virtual/phone assessment by a specialist. This service will cover all areas in Kent/Medway and can be used 12 weeks after the acute illness first struck. Outcomes could be:
Consultant clinic specialist review e.g. by chest, cardiology or rheumatology
Pulmonary rehabilitation referral & registering with your-covid-recovery program & App.
Assessment for mental health problems and sign-posting to counselling or other support/measures.
MENTAL Health Support options: The MIND website3 has good resources for mental health well-being of adults and children [Young-Minds] support; as does the Live-it-well Kent council website and BBC mental health iplayer TV programs. NHS Counselling teams are accepting post Covid mental health self-referrals either online or by phoning e.g. INSIGHT team for East Kent & Dartford/DGS on 0300 555 5555 or for Medway Talking Therapies Tel: 0300 029 3000; in West Kent We Are With You  0300 012 0012
Encouraging singing for lung health/mental health: Music and singing has proven benefits for mental health/dementia sufferers/ Parkinson's disease and COPD. Much work has been done by Kent based organisations like the CANTATA trust Canterbury4 and music4wellbeing. They have started a virtual singing group for lung health/post-Covid recovery program which is enrolling patients under the banner 'sing to beat Covid'. A similar approach is also being organised under English National Opera or ENO with hospital trusts.
Royal Society Brian Cox Update on Long Covid: 8th April 2021: is an excellent discussion about current ideas and helpful strategies for patients affected by the post Covid illness:
https://royalsociety.org/science-events-and-lectures/2021/04/long-covid/
Reference: