Reviews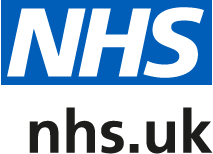 updated at 05:06pm on 23/09/2018
by Anonymous gave Oaklands Health Centre a rating of 5 stars
GP Online consultation service is the way forward
The online consultation is readily available to contact the doctor about an existing or new condition. It provides a flexible opportunity for those who either cannot attend or phone the surgery to make contact and receive advice within a given timeframe. This innovative service is the way forward and with patient cooperation, feedback and suggestions will help cope with the demands being made on an already very busy practice.Despite a few hiccups the doctor phoned me discussed the problem ,ordered tests and booked an appointment to discuss the results.All sorted in one visit with the GP who was most helpful and understanding; an efficient use of resources and time.
Visited in July 2018, Posted on 16 July 2018
by Anonymous gave Oaklands Health Centre a rating of 5 stars
Seen by the NP
Telephoned for an appointment on Monday morning and received one early afternoon. The NP was very gracious and listened to my reasons for visiting her. Good examination and medicine given accordingly. She put me at ease straight away and was very easy to talk to. I am very satisfied with my visit to the surgery.
Visited in June 2018, Posted on 11 June 2018